How Kids Eat in Color Improves Children's Lives with New Digital Platform
Creating a unified customer experience
across web, eCommerce, and learning
management.
About Kids Eat in Color
Kids Eat in Color is committed to providing caregivers with the support and guidance they need to help kids eat better and thrive at mealtime. Unlike many other brands, Kids Eat in Color is built by a team of registered experts providing evidence-based help for parents, caregivers, and health and medical providers.
Kids Eat in Color partnered with Digital Polygon to develop a unified online experience where parents, caregivers, and health and medical providers could learn, engage, and understand that they are not alone in the struggles of feeding children. The Kids Eat in Color team had 3 key goals for the new digital experience:
Create a consistent user experience throughout the customer journey

Optimize the user experience to reach caregivers wherever they are - web, mobile, or tablet

Increase access to information and materials
The Challenge
Kids Eat In Color was planning a major rebrand. This rebranding overhaul represented an ideal time to revamp their online experience – with the goal of creating a unified website, ecommerce, and learning management experience. At the time, Kids Eat in Color was operating across several technologies and platforms that did not talk to each other resulting in a disjointed user experience. This disjointed experience also introduced challenges for the Kids Eat in Color customer service and support team when users would reach out.

It was critical to Kids Eat in Color that they provided an easy way for parents, who have plenty of other things to worry about, to find, purchase, and access the information and tools they needed.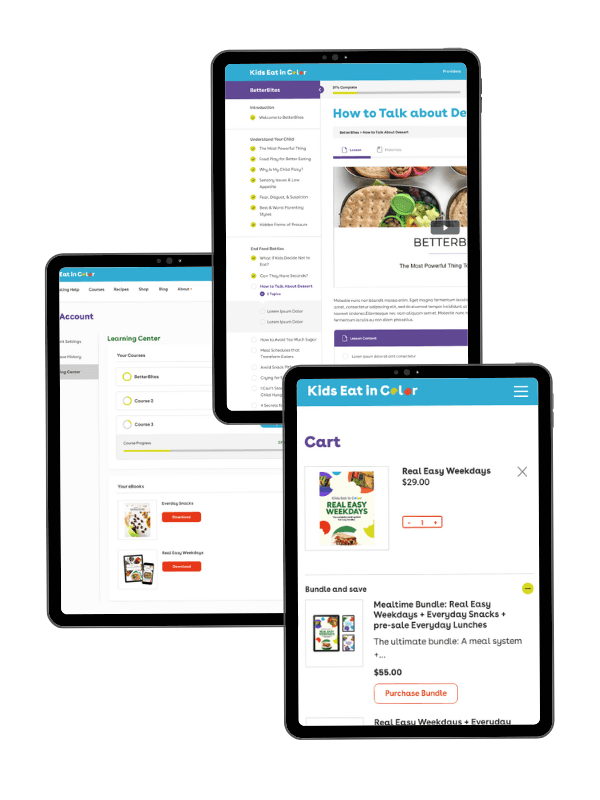 The Solution
Kids Eat in Color partnered with Digital Polygon to help strategize, design, and build the next generation of kidseatincolor.com. With the goal of providing an exceptional user experience tailored to parents who need information quickly and easily. Digital Polygon took the new branding and designed a clean, modern, and unified digital experience that could grow and scale to enable Kids Eat in Color to reach their goals.

The resulting experience provides parents, caregivers, and health and medical professionals a one stop shop to learn, purchase materials, and access all of their courses, recipes and guides online. This allowed Kids Eat in Color to better serve their customers, and scale their product offerings.
The Solution Highlights:
Unified brand and user experience across web, eCommerce, and learning management

Online customer portal enabling self-service and 24/7 access to the recipes, guides, and courses

A scalable digital platform allowing the Kids Eat in Color team to create and launch new product offerings on-demand
Our new digital platform allows our team to stay focused on helping parents, caregivers and health professionals instead of trying to deal with technical issues. The Digital Polygon team took the time to understand our needs and help us plan for the future and the results are game changing."
- Jennifer Anderson, CEO, Kids Eat in Color
The Results
With the new unified brand and the focus that Kids Eat in Color put into their customer experience the team has seen:
An 85% drop in customer service requests related to lost products

Improved customer satisfaction

71% increase in organic search engine reach and website traffic

The successful launch of 3 new products on the platform

Digital Polygon is proud to have been able to play a part in supporting the Kids Eat in Color mission of improving the health of children through healthy eating options to parents everywhere. We look forward to continuing to develop new user-friendly features to improve the customer experience.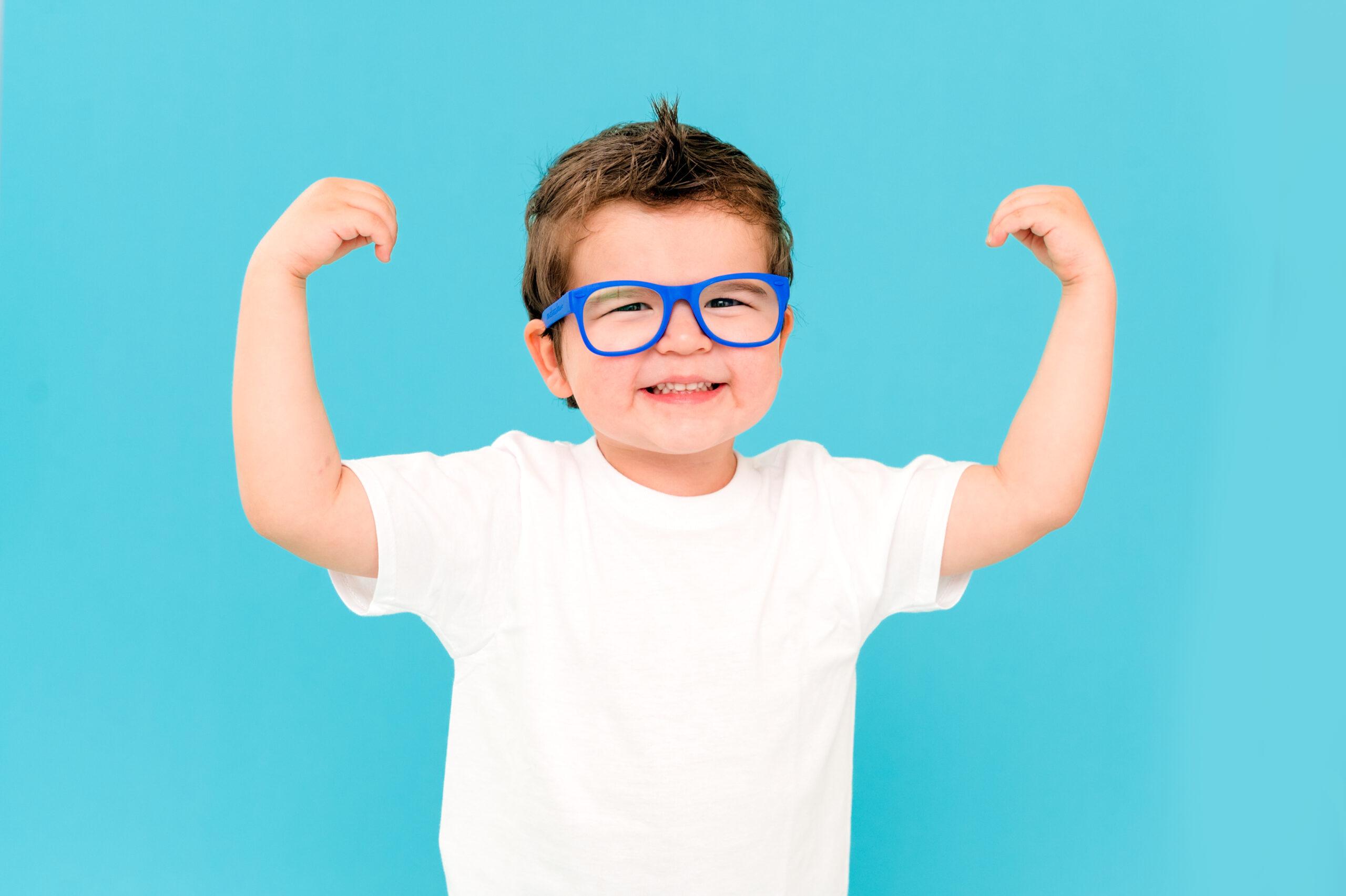 More about the application
WordPress
WordPress was chosen to provide a robust content management solution that could scale with the team.
eCommerce
WooCommerce was utilized to integrate a seamless, scalable eCommerce experience.
Learning Management
LearnDash was used to provide LMS capabilities to provide structured learning to parents, caregivers, and health professionals.
ActiveCampaign
Integrated marketing enables better communication with customers.

Pantheon
Pantheon's platform unlocked our ability to deliver new features to customers faster and more reliably than ever before.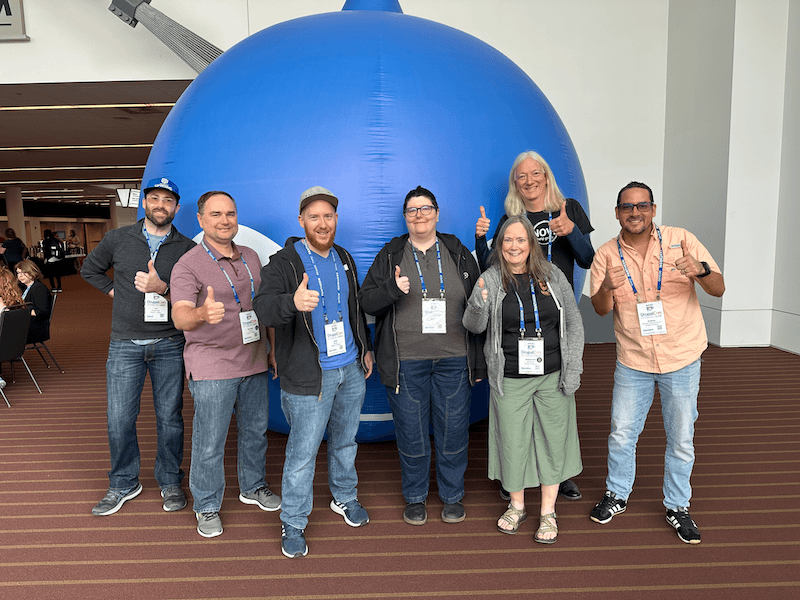 Let's talk about your next project
Working with us doesn't get you an agency, it gets you a partner.