Team Collaboration Begins
Digital Polygon hosted its first Hackathon on June 1st, 2019 in a code sprint to support Reimagine Well, LLC, an organization dedicated to improving the health journey for patients, families and providers worldwide.
Led by the company's President & CTO, John Doyle, the team began building a digital experience platform for patients at the multiple children's hospitals that Reimagine Well supports. John Doyle, "The platform will be used as an interactive game during chemotherapy infusions for young patients, parents, and visitors; clinically this diversion is known as 'distraction therapy' with many known benefits that include reduction in pain and the need for side effects medications"
Understanding the Patient Health Journey
Patients undergoing chemotherapy typically experience treatments that often last several hours. This has a direct impact on patient morale and plays a critical role in mental health and wellbeing. Chemotherapy treatment often leaves patients anxious, lonely and depressed, negatively impacting outcomes.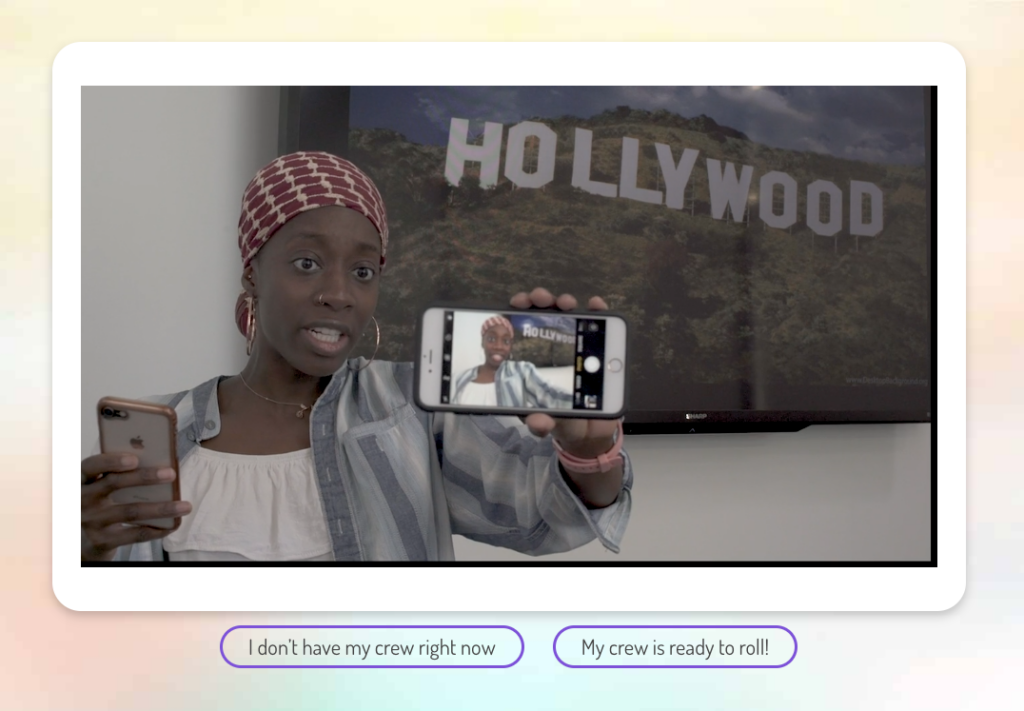 Madlib Movie Maker, featuring CalArts Theater School graduate Alex Michell
Supporting the Reimagine Well Mission and the California Institute of the Arts 'Experience Design' program
"To be able to bring to light the creative work that my 'healthcare by design' class of students at the CalArts Theater school did, and enable that creative vision to be utilized by pediatric patients for years to come is a dream come true. This simply could not have happened without Digital Polygon.", said Roger Holzberg, founder of Reimagine Well and CalArts professor.
The goal was to create a functional interactive flow for the MadLibs engine based on a User Journey Map provided by the CalArts student team. The MadLibs engine provides an interactive experience for users. These interactions range from filling in MadLibs to watching entertaining videos. Holzberg adds, "This helps to distract patients, families and visitors from the challenging situation and conditions associated with chemotherapy treatment and the journey in the fight against cancer." By integrating with the Reimagine Well mission, the interactive digital experience promotes an atmosphere of positivity, mindfulness and personal wellbeing for everyone involved.
Special Thanks & Acknowledgment
This event wouldn't have been possible without major contribution in both technical prowess and generosity from Adam Weingarten for opening his home to the team as a central meeting location. Additionally, special thanks to Olivia Doyle for her contribution in recording and photography of the event. And Roger wanted to give a special shout out to CalArts students Char Simpson and Alex Mitchel for helping to make the 'creative' experience sing!